Federica Claudia Abramo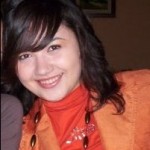 Web Content Manager of NHS
PhD Student in German Literature
Department of Humanities, University of Trento
CV and Research Interest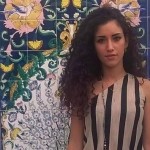 Elisa Percolla
Web Content Manager of NHS
MSc. Student in Neuroscience and Computational Linguistics
Department of Cognitive Science, University of Osnabrück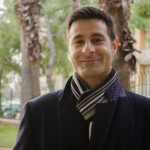 Sebastiano Pocchi
Sebastiano has a Master's degree in Cognitive Neuroscience and a Bachelor's degree in Psychological and Methodological Sciences.
Sebastiano has collaborated with the Laboratory of Cognitive Neuroscience and Sleep Psychophysiology at University of L'Aquila on the consolidation of emotional memory during sleep. He is currently working with Dr. Maggi on a review of the literature on the role of active and supportive listening in the context of children-adult communication for the development of socio-emotional skills and resilience.
A great passion for videogaming, led Sebastiano to research the potential beneficial effects of gaming, XR environments and new digital technologies on young gamers at different levels: neurological, cognitive, emotional, behavioral, and social. Sebastiano is particularly sensitive to the issue of young people's mental health and gaming to which he wants to contribute with his research and practice to reduce the negative impacts of this form of entertainment.
During the XR Brain Jam 2021 event promoted by Game4Change, he collaborated as a Subject Matter Expert in the development of an AR (augmented reality) mobile app promoting connection with nature, community sense of belonging and empathy. The GLocal Garden, the prototype for the app that was created, was selected as the winner of the "Product Potential" category.
At BYBS, Sebastiano is contributing to the narrative development, design and implementation of ethical reward and engagement systems for the multimedia experiences that are under development. Furthermore, he is collaborating in evaluation research and the writing of scientific articles in the field of developmental neuroscience, empathy and self-esteem, and immersive technologies."
NHS DIALOGUE ORGANIZING COMMITTEE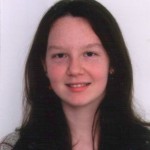 Elisabetta Vinci 
Chief manager for NHS activities and events
PhD Student in Cultural Heritage
Department of Humanities, University of Catania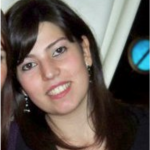 Simona Di Mari 
Administrative secretary
Graduate Student of Foreign Languages and Literature
Department of Humanities, University of Catania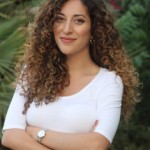 Chiara Pappalardo 
Contact person for the editorial collection 'YouRS'
Phd Student in Oriental Studies, University of Vienna
CV and Research Interests: cvpappalardo