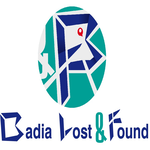 Badia Lost&Found is the brand that brings the places of culture to the people, that makes them discover forgotten stories in a new, contemporary way, a new way of sharing, experiencing and participating in Art and Culture.
It all began in 2017, with the ideation of the first Urban Art Park in the province of Syracuse, which transformed Lentini in one of the most colorful towns in Sicily, thanks to the participation of renowned street artists that gave new  life to the historical centre of the town.
First born as an organization of citizens and volunteers operating mainly  in the Badia district of Lentini, in 2020 Badia Lost&Found became a cooperative made up of professionals in the Arts, Cultural Heritage and Communication. Today, our activities focus on the promotion, development, and enhancement of the territory of Lentini, and also in the organization of art exhibitions and cultural events, with the aim of making our cultural heritage a place of participation and growth.
Our aim is to regenerate our vast cultural heritage, reclaim it from abandonment and neglect, improve it and return it to the citizens, as we are doing in Palazzo Beneventano. One of the most important historical sites in Lentini, the aristocratic estate of Palazzo Beneventano was left in total abandonment for many years. Thanks to a joint collaboration between the municipality, the volunteers and private companies, it is now the heart of Lentini's artistic and cultural life, a multi-purpose centre, a place for events and exhibitions. Badia Lost&Found is currently undergoing through the process of a special partnership with the municipality of Lentini for the management of the location, making Badia Lost&Found one of the first 40 organizations in Italy to adopt this kind of partnership.

Cognitive Futures in the Humanities is an international, interdisciplinary research network supported by the UK's Arts and Humanities Research Council (AHRC), 2012-14. It brings together scholars from fields such as literature, linguistics, philosophy, and beyond, whose work relates to, informs, or is informed by aspects of the cognitive, brain and behavioural sciences.

The official website of the UOS Research Cluster on Cognition and Poetics - Universität Osnabrück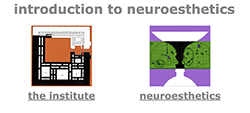 Website of the Institute of Neuroesthetics, directed by prof. Semir Zeki, founder of Neuroaesthetics.


In The Embodiment Lab, created by Joshua Ian Davis (Ph.D, Term Assistant Professor at the Department of Psychology – Barnard College of Columbia University), classic problems in emotion and social psychology are considered with an eye towards how an embodiment perspective can lead us to ask novel questions.
For further info about their research, please visit the website. A new website will be also launched soon at www.embodiedmind.org


Neurohuman.com features interviews with cognitive and affective neuroscientists discussing their views of the Neuro-Humanities and its possibilities. On the site, interviewees discuss the potential problems and benefits of applying neuroscience outside of the neurosciences.


Center for Literary and Cultural Research Berlin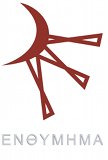 ENTHYMEMA – Rivista internazionale di critica, teoria e filosofia della letteratura


Myrifield Institute for Cognition and the Arts promotes collaboration among researchers engaged in exploring the role of the arts in the development of human cognition.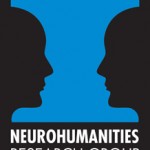 Co-conveners: Deborah Jenson (Romance Studies), Michael Platt (Neurobiology, School of Medicine / Center for Cognitive Neuroscience, Duke Institute for Brain Sciences), Lasana Harris (Psychology and Neuroscience / CCN, DIBS)
Co-sponsored by the Franklin Humanities Institute & the Duke Institute for Brain Sciences
The Neurohumanities Research Group (NRG) brings humanists and neuroscientists into sustained dialogue on issues that concern both groups equally but are researched and taught with different discourses, methodologies, and technologies.



Art Milu: Individuelle Bilder für Individuelle Menschen- Abstrakte und  figurale Bilder und Collagen in Acryl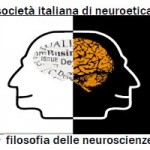 La Società italiana di neuroetica e filosofia delle neuroscienze (SINe), nata a Milano il 3 luglio 2013 e attualmente presieduta da Alberto Oliverio, vuole promuovere la ricerca e la divulgazione coinvolgendo il maggior numero di studiosi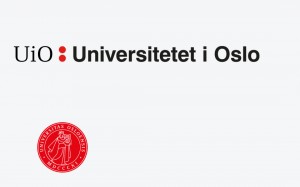 Literature, Cognition and Emotions (LCE)
Our research collaborations link Literature, Cognition and Emotions to groups and centres around the globe. A guest researcher programme (starting in 2019) will bring internationally leading scholars to UiO and enable a closer exchange between these groups and Literature, Cognition and Emotions.