President
Grazia Pulvirenti (Dipartimento di Scienze Umanistiche)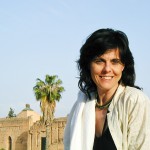 Grazia Pulvirenti, Dr. phil., is full professor for German Studies at the Humanistic Faculty (University of Catania). Director of the NewHums Research Center. President of the PhD Course in Cultural Heritage at the University of Catania. President of the Italian Goethe Society. She has published about Austrian literature of the Twentieth century (Hugo von Hofmannsthal, Georg Trakl, Albert Ehrenstein, Thomas Bernhard, Erich Fried) especially modern poetry. She also researches in melodrama and eighteenth century drama. Books published in recent years (selection): Oltre la scrittura. Frammento e totalità nella letteratura austriaca moderna (Udine, Campanotto, 2002); Le Muse inquiete. Sinergie artistiche nel Novecento tedesco (ed. with R. Gambino, V. Scuderi) (Firenze, Olschki, 2003); Friedrich Leopold Graf zu Stolberg, Viaggio in Sicilia (ed.) (La Spezia, Olschki, 2003); FragmentenSchrift. Über die Zersplitterung der Totalität in der Moderne (Würzburg, Königshausen und Neumann 2008); I linguaggi dell'invisibile. Sulla poetica di Hugo von Hofmannsthal (Acireale – Roma, Bonanno 2008); Kafkaeskes. Metamorfosi di parole (ed. with V. Scuderi) (Acireale-Roma, Bonanno, 2008); La farfalla accecata. Strutture dell'immaginario nell'opera di Hugo von Hofmannsthal (Milano, Bruno Mondadori, 2008); Recitazione di Siddharta. Una rappresentazione di Lamberto Puggelli del libro di Hermann Hesse (ed. with E. B. Licciardi, R. Gambino) (Acireale-Roma, Bonanno, 2010); Wolfgang von Goethe, Ifigenia in Tauride (ed.), Venezia, Marsilio, 2011; Icone dell'antico. Trasformazioni del mito nell'opera di Goethe (ed. with L. Bosco, E. B. Licciardi, R. Gambino) (Acireale-Roma, Bonanno, 2011. She is President of the refounded "Goethe-Gesellschaft – Italien" and founder and editor of the German Book Series "Wunderkammer" (since 2005); Co-editor of the journals «Osservatorio critico della germanistica», «Ariel». She has given lectures and seminars on her main research fields at Italian as well as foreign universities. She is member of the Goethe Society of North America, of the IVG, AIG, Italian Society for the 18th Century Studies.
Focus of research: literature and performativity, visual theory, interculturality, Austrian culture, neurocognitive literature-studies. 
Members
Dean: Giovanni Gallo (Dipartimento di Matematica e Informatica)

Eugenio Aguglia (Dipartimento di Medicina Clinica e Sperimentale)
Renato Bernardini (Dipartimento di Scienze Biomediche e Biotecnologiche)
Agata Copani (Dipartimento di Scienze del Farmaco)
Deborah De Felice (Dipartimento di Scienze Politiche e Sociali)
Renata Gambino (Dipartimento di Scienze Umanistiche)
Daniela Giordano (Dipartimento di Ingegneria Informatica e delle Telecomunicazioni)
Gaetano Lalomia (Dipartimento di Scienze Umanistiche)
Nicola Laneri (Dipartimento di Scienze Umanistiche)
Giancarlo Magnano San Lio (Dipartimento di Scienze Umanistiche)
Maria Caterina Paino (Dipartimento di Scienze Umanistiche)
Antonio Sichera (Dipartimento di Scienze Umanistiche)
Giuseppe Spoto (Dipartimento di Scienze Chimiche)
Marco Venuti (Dipartimento di Scienze Umanistiche)
Roberto Vignera (Dipartimento di Scienze Politiche e Sociali)
Francesca Vigo (Dipartimento di Scienze Umanistiche)
Mario Zappia (Dipartimento di Scienze Mediche, Chirurgiche e Tecnologie Avanzate)
More info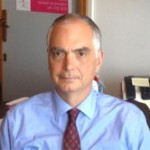 Prof. Renato Bernardini
Full Professor of Pharmacology
Department of Clinical and Molecular Biomedicine, University of Catania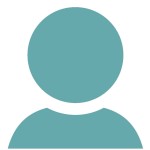 Prof. Agata Copani
Associate Professor of Pharmacology
Department of Drugs Science, University of Catania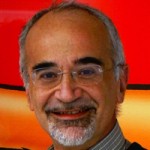 Prof. Giovanni Gallo
Full Professor of Informatics
Department of Mathematics and Computer Sciences, University of Catania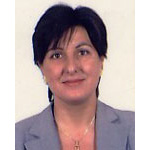 Prof. Daniela Giordano
Associate Professor of Information Processing Systems
Department of Electric, Electronic and Computer Engineering, University of Catania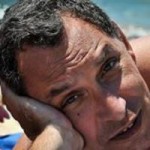 Prof. Gaetano Lalomia
Associate Professor of Romance Philology and Linguistics
Department of Humanities, University of Catania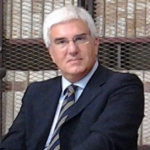 Prof. Giancarlo Magnano San Lio
Full Professor of History of Philosophy
Director of the Department of Humanities, University of Catania
CV and Research Interests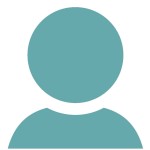 Prof. Maria Caterina Paino
Associate Professor of Contemporary Italian Literature
Department of Humanities, University of Catania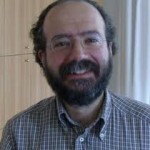 Prof. Antonio Sichera
Associate Professor of Modern and Contemporary Italian Literature
Department of Humanities, University of Catania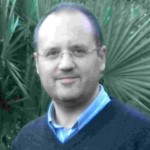 Prof. Giuseppe Spoto
Full Professor of Analytical Chemestry
Department of Chemical Sciences, University of Catania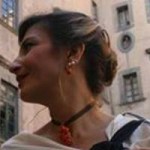 Prof. Francesca Maria Vigo
Assistant Professor of English Language and Culture
Department of Humanities, University of Catania
CV and Research Interests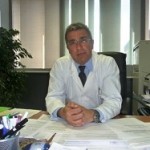 Prof. Mario Zappia
Full Professor of Neurology
Department of Medical and Surgical Sciences and advanced technologies