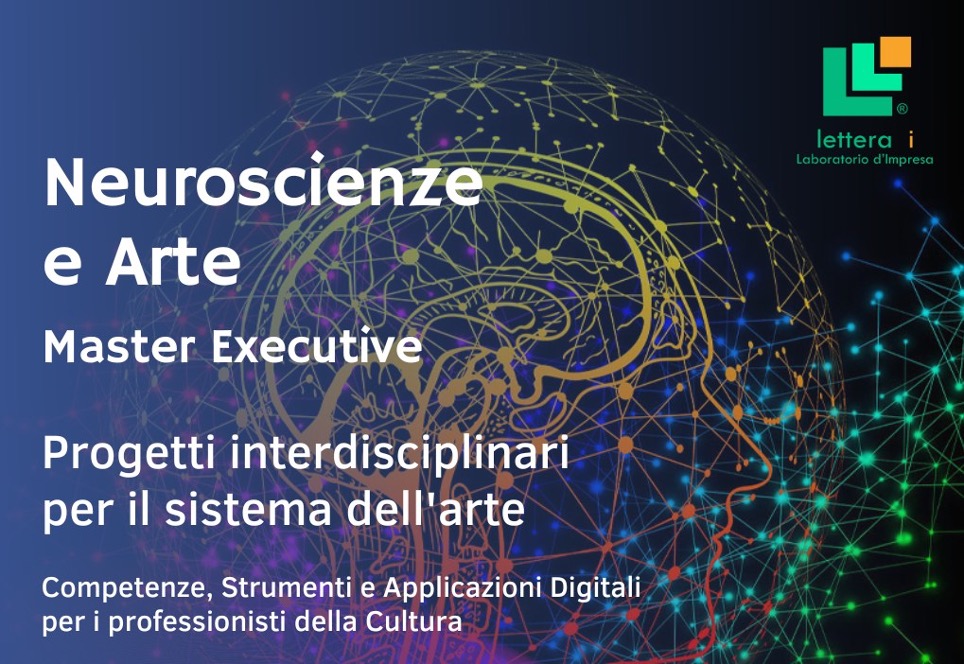 Would you like to acquire technical-scientific skills that enable you to take an innovative approach to projects in the field of art?
Would you like to know what Neuroaesthetics is all about and understand its importance in museum educational proposals and exhibition practices?
Here is the new edition of the Executive Master in NEUROSCIENCE and ART, starting on 14 January 2023 in Bologna.
What you will study:
The visual process by the brain and the areas of aesthetic processing
Emotional marketing and the construction of the memory of an event
Ethics and cognitive science
Neuroaesthetics and its applications
Museum education as interactivity on the territory
The didactics of art as therapy
Hybridisation practices between art and science
The lecturers in charge of the training course, from prestigious universities and important museums, will accompany you in the development of the project of your interest, with a final operational workshop.
Here more information about the course (in Italian)