Keynote Speakers

Arthur M. Jacobs
(Freie Universität Berlin)

Deborah Jenson
(Duke University)

Helmut Leder
(University of Vienna)

Gabrielle Starr
(New York University)

Mark Turner
(Case Western Reserve University)

Semir Zeki
(University College London)


Roundtable Respondents

Alexander Bergs (University of Osnabrück), Lorella Bosco (University of Bari), Nicola Laneri (University of Catania), Jana Lüdtke (Freie Universität Berlin), Pierre-Louis Patoine (University Sorbonne Nouvelle – Paris 3), Theresa Sylvester (Freie Universität Berlin), Hannah C. Wojciehowski (University of Texas at Austin)Andrea Binelli (University of Trento), Silvia Bonacchi (University of Warsaw), Alessandro Fambrini (University of Pisa), Massimo Salgaro (University of Verona).

Team

Renata Gambino, Giovanni Gallo, Daniela Giordano, Grazia Pulvirenti, Giuseppe Spoto, Mario Zappia, Federica Abramo, Salvatore Arcidiacono, Mariaelisa Dimino Elena Maita.

Contacts

Federica Abramo (federica.ab@gmail.com)

Renata Gambino​ ​(renatagambino@gmail.com)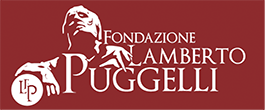 Merck Serono S.p.A.