Keynote Speakers

Arthur M. Jacobs
(Freie Universität Berlin)

Deborah Jenson
(Duke University)

Helmut Leder
(University of Vienna)

Gabrielle Starr
(New York University)

Mark Turner
(Case Western Reserve University)

Semir Zeki
(University College London)


Roundtable Respondents

Alexander Bergs (University of Osnabrück), Lorella Bosco (University of Bari), Nicola Laneri (University of Catania), Jana Lüdtke (Freie Universität Berlin), Pierre-Louis Patoine (University Sorbonne Nouvelle – Paris 3), Theresa Sylvester (Freie Universität Berlin), Hannah C. Wojciehowski (University of Texas at Austin)Andrea Binelli (University of Trento), Silvia Bonacchi (University of Warsaw), Alessandro Fambrini (University of Pisa), Massimo Salgaro (University of Verona).

Team

Renata Gambino, Giovanni Gallo, Daniela Giordano, Grazia Pulvirenti, Giuseppe Spoto, Mario Zappia, Federica Abramo, Salvatore Arcidiacono, Mariaelisa Dimino Elena Maita.

Contacts

Federica Abramo (federica.ab@gmail.com)

Renata Gambino​ ​(renatagambino@gmail.com)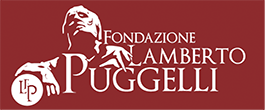 Mark Turner is Professor of Cognitive Science at Case Western Reserve University. He is the founding director of the Cognitive Science Network and co-director of the Red Hen Lab; winner of the Anneliese Maier Research Prize from the Alexander von Humboldt Foundation, winner of the Prix du Rayonnement de la langue et de la littérature françaises from the French Academy; Founding President of the Myrifield Institute for Cognition and the Arts; Fellow of the Institute for Advanced Study, the Center for Advanced Study in the Behavioral Sciences, the National Humanities Center, the John Simon Guggenheim Memorial Foundation, the Institute of Advanced Study at Durham University, the Centre for Advanced Study at the Norwegian Academy of Science and Letters, the New England Institute for Cognitive Science and Evolutionary Psychology, the National Endowment for the Humanities, and the Institute for the Science of Origins; Extraordinary Member of the Humanwissenschaftliches Zentrum der Ludwig-Maximilians-Universität; External Research Professor of the Krasnow Institute for Advanced Study.
Semir Zeki was Professor of Neurobiology at University College London until 2008 and currently holds the Professorship of Neuroesthetics there. He has specialized in studying the organization of the visual brain and more recently has also been studying the brain systems that are engaged when a visual stimulus triggers an affective state, as with beauty, desire and love. He has written several books, the most recent of which is Splendors and Miseries of the Brain.
Helmut Leder – Since 2004 Professor of Cognitive Psychology and Head of the Department of Psychological Basic Research and Research Methods at the University of Vienna. He is Head of the Research Focus "Perceptual Aesthetics" (Empirical Visual Aesthetics), and he is also Deputy Head of the interdisciplinary Cognitive Sciences Research Platform at the University of Vienna. He was a visiting Researcher at the University of Stirling, at ATR Japan, USC, UCSD, at Languages of Emotion-Cluster FU-Berlin, and Queens College, CUNY, Swinburne College, Melbourne. Research. His main fields of research are aesthetics, psychology of the arts (Leder et al., 2004, BJoP, see also Leder & Nadal, 2014, also BJoP), design, and face perception. For his research in empirical aesthetics he was awarded the Berlyne-Award of the American Psychological Association in 2004, and the Baumgarten-Award of IAEA in 2002. He was an officer for ESCOP and IAEA, is on the editorial boards of Empirical Studies of the Arts, and PACA, he is Associate Editor of the BJoP. He is a founding member of Global Institute of Advanced Studies at NYU. Since 2014 he is President of the International Association of Empirical Aesthetics.
Gabrielle Starr is a scholar of eighteenth-century British literature and of aesthetics, as well as a researcher in experimental aesthetics, using the tools of cognitive neuroscience, behavioral psychology, and the humanities together, to explore the contours of aesthetic experience. Her first book, Lyric Generations (Johns Hopkins University Press, 2004), is a history of the interrelation of lyric poetry and the early British novel, in which she argues for the need to understand the history of changes in literary form as emerging from cross-generic interactions. More recently she has engaged in empirical and theoretical work in aesthetics. Her most recent book is Feeling Beauty (MIT Press, 2013), and it explores the ways our responses to the Sister Arts of painting, poetry and music are mediated by brain-based reward processes and by the default mode network. She is currently director of a three-year, collaborative international project on brain responses to music, painting, and literary imagery.
Arthur M. Jacobs is full professor and founding director of the Dahlem Institute for Neuroimaging of Emotion (D.I.N.E.) at Freie Universität Berlin. He obtained his Ph.D. in experimental psychology from the Sorbonnen in 1986 and held various positions at the Sorbonne, the Cognitive Neuroscience Institute/Marseille, and the universities of Marburg, Eichstätt-Ingolstadt, and Berlin. At FU Berlin, he directed the 'Emotions and Language' area in the interdisciplinary research cluster 'Languages of Emotion' and teaches Experimental and Neurocognitive Psychology. Author and co-author of over 250 scientific publications, in 2011 he also published the book Gehirn und Gedicht: Wie wir unsere Wirklichkeiten konstruieren (Brain & Poetry: How we construct our realities; München: Carl Hanser Verlag) together with the Austrian poet Raoul Schrott.
Deborah Jenson (PhD Romance Languages and Literatures, Harvard University, 1994) is Professor of Romance Studies and Global Health at Duke University, where she directs the Franklin Humanities Institute.  Her published work includes Trauma and Its Representations: The Social Life of Mimesis; Beyond the Slave Narrative: Politics, Sex, and Manuscripts in the Haitian Revolution; Poetry of Haitian Independence (with Kadish and Shapiro); and Unconscious Dominions: Psychoanalysis, Colonial Trauma, and Global Sovereignty (with Anderson and Keller). This talk comes from a book in progress on Mimesis from Marx to Mirror Neurons: Essays on Neurohumanities. Jenson co-directs several neuroscience and humanities initiatives at Duke, including the Neurohumanities Research Group (Duke Institute for Brain Studies/Franklin Humanities Institute), the Brain & Society theme of Bass Connections, and the Duke in Paris Summer Global Education program. Her recent published essays on Neurohumanities include "Living by Metaphor in the Haitian Revolution: Tigers and Cognitive Theory" in The Haitian Declaration of Independence (ed. Gaffield) and "Adrian and Marcel Proust: Fathering Neurasthenic Memory" in Being Contemporary (ed. Brozgal and Kippur).