Keynote Speakers

Arthur M. Jacobs
(Freie Universität Berlin)

Deborah Jenson
(Duke University)

Helmut Leder
(University of Vienna)

Gabrielle Starr
(New York University)

Mark Turner
(Case Western Reserve University)

Semir Zeki
(University College London)


Roundtable Respondents

Alexander Bergs (University of Osnabrück), Lorella Bosco (University of Bari), Nicola Laneri (University of Catania), Jana Lüdtke (Freie Universität Berlin), Pierre-Louis Patoine (University Sorbonne Nouvelle – Paris 3), Theresa Sylvester (Freie Universität Berlin), Hannah C. Wojciehowski (University of Texas at Austin)Andrea Binelli (University of Trento), Silvia Bonacchi (University of Warsaw), Alessandro Fambrini (University of Pisa), Massimo Salgaro (University of Verona).

Team

Renata Gambino, Giovanni Gallo, Daniela Giordano, Grazia Pulvirenti, Giuseppe Spoto, Mario Zappia, Federica Abramo, Salvatore Arcidiacono, Mariaelisa Dimino Elena Maita.

Contacts

Federica Abramo (federica.ab@gmail.com)

Renata Gambino​ ​(renatagambino@gmail.com)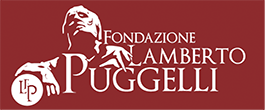 Registration Fees
The NewHums Research Centre and the Lamberto Puggelli Foundation welcome every listener, student and PhD.
For those who want to enjoy all conference comforts, a registration fee is required.
Registration deadline: 18th May 2016
Regular Scholar: € 100
Young Research Fellow: € 80
Independent: € 80
Student: € 50 (Please provide a copy of your student ID or certificate)
The fee includes:
– coffee breaks and lunches
– Access to the entire conference
– Little kit (pen, block notes, map of Catania, map of the Monastery)
– Certificate of participation
Payment in cash at arrival or bank transfer.
For Bank Transfer:
Holder: Fondazione Lamberto Puggelli
IBAN: IT48L0301926102000008014171

SWIFT/BIC code: RSANIT3P

As reason of payment, please write:     Registration NHS2016
On the 27th May there will also be a social dinner at the Teatro Machiavelli organized by the famous Quaranta Pastry Shop of Catania. If you want to participate in the social dinner the price is € 30 per person. 
To Register
Please download the registration form and send it completed to: neuhums@gmail.com.
For all queries and information please contact: