Keynote Speakers
Semir Zeki
(University College London, UK)

Michael Burke
(Utrecht University, Netherlands)


Roundtable Respondents
Alexander Bergs (University of Osnabrück), Alberto Biuso (University of Catania), Silvia Bonacchi (University of Warsaw), Lorella Bosco (University of Bari), Thomas Eder (University of Vienna), Anatole Fuksas (University of Cassino), Gaetano Lalomia (University of Catania), Gerhard Lauer (University of Göttingen), Pascal Nicklas (University of Mainz), Massimo Salgaro (University of Verona), Mario Zappia (University of Catania)

Team
Renata Gambino, Grazia Pulvirenti, Simona Di Mari, Salvatore Arcidiacono, Federica Abramo, Mariaelisa Dimino

Contacts
Renata Gambino (renatagambino@gmail.com)

Simona Di Mari (simo_d_86@hotmail.it)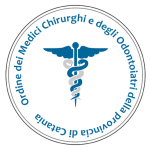 "Progress needs research, research needs good ideas, good ideas need to be shared".
NHS 2014
"It is particularly important at this time that the humanities contribute and collaborate with research agendas set by other sciences, also determining and shaping them"
In varietate Concordia. A manifesto for the Humanities in Europe
All recent discoveries in the fields of neuroscience and cognitive science have produced a deep change in methodology, research and all epistemic concepts, particularly regarding the process of art production and fruition. Since 2012 the research group of Neuro Humanities Studies at Catania University has worked to create a real communication platform among scholar of different disciplines around the topic of the complex research about human mind and brain.
We have started by creating the open platform www.neurohumanitiestudies.eu to exchange information about projects and events but also to gather all the papers published in recent times regarding the intersection between neurocognitive research and humanities into a big database.
Now, after two years of work, we are proud to announce the 1st International NHS Dialogue: Neuroaesthetics and Cognitive Poetics which will take place at the Department of Humanities of the University Catania on the 6-7 June 2014. The meeting will focus on the dialogue between the English neurobiologist Prof. Semir Zeki (UCL) founder of the new research field of Neuroaesthetics and Michael Burke professor of Rhetoric at the Humanities Faculty of UCR, Utrecht University in Netherlands. A group of invited researchers will also contribute to the dialogue as respondents and will lead an open roundtable on the second day.
Every interested person is welcome to the event.
We also invite all interested research centres, scholars and independent groups or researchers to contact us to take part to the project, in order to give birth and strength to a real trans-disciplinary international exchange.