Keynote Speakers

Anjan Chatterjee
(University of Pennsylvania)

Gerard Steen
(University of Amsterdam)


Roundtable Respondents

Alexander Bergs (University of Osnabrück), Lorella Bosco (University of Bari), Deborah Jenson (Duke University), Gaetano Lalomia (University of Catania), Pascal Nicklas (University of Mainz), Pierre-Louis Patoine (New Sorbonne University), Massimo Salgaro (University of Verona), Marco Venuti (University of Catania), Francesca Vigo (University of Catania)

Team

Renata Gambino, Grazia Pulvirenti, Simona Di Mari, Salvatore Arcidiacono, Federica Abramo, Natalia Scandurra, Sabrina Apa

Contacts

Renata Gambino (renatagambino@gmail.com)

Simona Di Mari (simo_d_86@hotmail.it)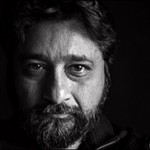 Anjan Chatterjee is a Professor of Neurology, and a member of the Center for Cognitive Neuroscience, and the Center for Neuroscience and Society at the University of Pennsylvania. He received his BA in Philosophy from Haverford College. His clinical practice focuses on patients with cognitive disorders. His research focuses on spatial cognition and language, attention, and aesthetics using neuropsychological and functional neuroimaging methods. He also writes about neuroethics. He has two forthcoming books: Neuroethics in Practice, and The Aesthetic Brain, both to be published by Oxford University Press. He is on the editorial boards of: Cognitive Neuropsychology, Cognitive and Behavioral Neurology, Behavioural Neurology, Neuropsychology, Journal of Cognitive Neuroscience, Journal of the International Neuropsychological Society, European Neurology, Empirical Studies of the Arts and Policy Studies in Ethics, Law and Technology. He was awarded the 2002 Norman Geschwind Prize in Behavioral and Cognitive Neurology by the American Academy of Neurology. He is a founding member of the Board of Governors of the Neuroethics Society, the President of the International Association of Empirical Aesthetics, and the President-elect of the Behavioral and Cognitive Neurology Society. He is on the Board of Mangers of Haverford College.
http://ccn.upenn.edu/chatterjee/
http://ccn.upenn.edu/~chatterjee/chat_lab.html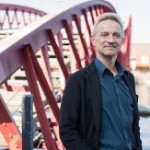 Gerard Steen is Professor of Language and Communication at the Department of Dutch Studies, Faculty of Humanities, University of Amsterdam. He is the founding director of the Metaphor Lab Amsterdam <http://metaphorlab.org/>, an international expertise center for interdisciplinary and multidisciplinary research on metaphor in language, cognition and communication. He is a member of the Amsterdam Center for Language and Communication, ACLC <http://aclc.uva.nl/>, at the University of Amsterdam, and of the Network Institute <http://www.networkinstitute.nl/> at VU University Amsterdam.
Steen's research interests have focused on metaphor and its use in a wide variety of discourse contexts modeled via the notion of genre. Currently, Steen and colleagues are working on building an interdisciplinary metaphor processing model that will combine approaches from the fields of linguistics (structural-functional grammar, cognitive linguistics, relevance theory), psychology (neuro science, psycholinguistics, cognitive psychology, social psychology) and the social sciences (communication science). Embedded in a more comprehensive approach to all language and communication, as based on genre knowledge and genre acts, the model will be used to investigate structures and processes of metaphorical meaning in their situated context of use and to tap the resulting knowledge for practical applications in language and communication – such as text design and editing.
Steen's main contributions include the development of a three-dimensional model for metaphor and a related procedure for metaphor identification as well as the development of an annotated corpus for metaphor in natural language use <http://metaphorlab.org/metaphor-corpus/> as well as a corpus of visual and multimodal metaphor <http://metaphorlab.org/vismet-corpus/>. He has published 17 monographs, edited volumes and special issues of scholarly journals, and over a 100 articles and book chapters. He is currently working on three edited volumes: The Routledge Handbook of Pragmatics, co-edited with Anne Barron and Gu Yueguo; Genre in Language, Discourse and Cognition, co-edited with Ninke Stukker and Wilbert Spooren; andVisual Metaphor: How Images Construct Metaphor. Parts of his work have been translated into Japanese, Chinese, Arabic and Brazilian Portuguese. He serves on the editorial board of 10 journals and book series. In 2004 he was awarded the prestigious Dutch Science Foundation NWO Iris Vici grant for his program 'Metaphor in discourse.' He previously held chairs in Language Use and Cognition (2007-2013) and in Language and Communication (2013-2014) at VU University Amsterdam.